2014 Local Sports
We are the only Radio Station
in the Sandhills that has been bringing you high school sports since 1947. This year you will hear the best Pinecrest men's varsity Football, Basketball, and Baseball games. Every game can also be heard around the World on our 24/7 stream and on your smartphone at
TuneIn.com
. Our Award Winning Broadcast Team is ready to bring you the excitement of High School Sports.
We will proudly be expanding our coverage to include non conflicting Home Games of the Sandhills Community College Flyers.
The Broadcast Team

Steve Leader - (Play by Play Announcer) is owner and General Manager of WEEB and has been covering Pinecrest Sports since 1991.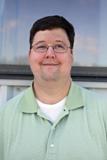 Tom Embry - (Color Commentator) is a Senior Writer/ Sports Writer for The Pilot and will share his in-depth analysis for the third year as a member of the broadcast team.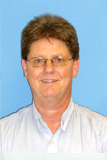 Don Metcalf - (Color Commentator, Stats and Scores) works at Pinehurst Surgical and coaches youth teams in the community.

Dorothy Maceluch - (Master Control) handles all the duties at station to make sure the game is on the air.

Click on the Banner for the latest news and sports!!!